Parish History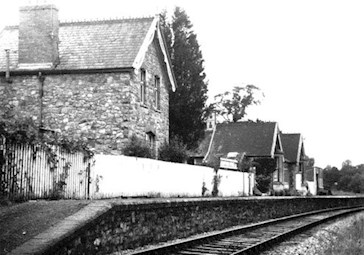 Brampford Speke (/ˈbræmfərdzbiːk/ BRAM-fərdz-beek) is a small village in Devon, 4 miles to the north of Exeter. The population is 307. It is located on red sandstone cliffs overlooking the river Exe. Its sister village of Upton Pyne lies to its southwest, and Stoke Canon is across the river, to the east. To the south is the hamlet of Cowley with its chapel of ease, which was formerly part of the ecclesiastical parish of Brampford Speke.
Brampford Speke has a Church of England parish church dedicated to St Peter. There is a primary school in the heart of the village near the river Exe, which was built as a national school in 1867. A baptist chapel was built near the school in 1894. The village also has a corner shop/tea room and a local pub, the Agricultural Inn (formerly the Lazy Toad). The village contains a number of fine houses, including the former landowner's Brampford House in the centre of the village and some traditional cob and thatch cottages and farmhouses.
The village's name perhaps means 'bramble ford'. Speke is derived from the Anglo-Norman family Espek or Speke lords of the manor from the reign of King Stephen (1135-1154). The Speke Chantry in Exeter Cathedral contains the effigy of Sir John Speke (1442-1518) of Heywood in Wembworthy and Brampford Speke in Devon and of Whitelackington in Somerset. In 1815, the manor was purchased for the Northcote family, later Earls of Iddesleigh.